Sellers are required to answer fan inquiries within 2 business days of receipt. Examples of inquiries could be:
Tracking information
Missing, incorrect or damaged item
Accidental bid
Cancellation

If you are unable to resolve an issue with the Seller or if you do not hear from the Seller within 2 business days, you can contact the Fanatics Live Support Team two ways:

1. In the App on the Account page, please click Contact Us: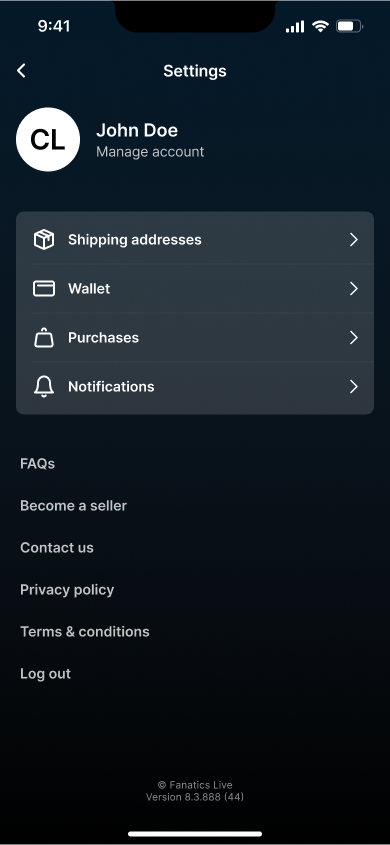 2. or, Email us at support@fanatics.live

The Fanatics Live Support team will do all we can to help. To read more more about out continued commitment to Fans go to Fan Protection.